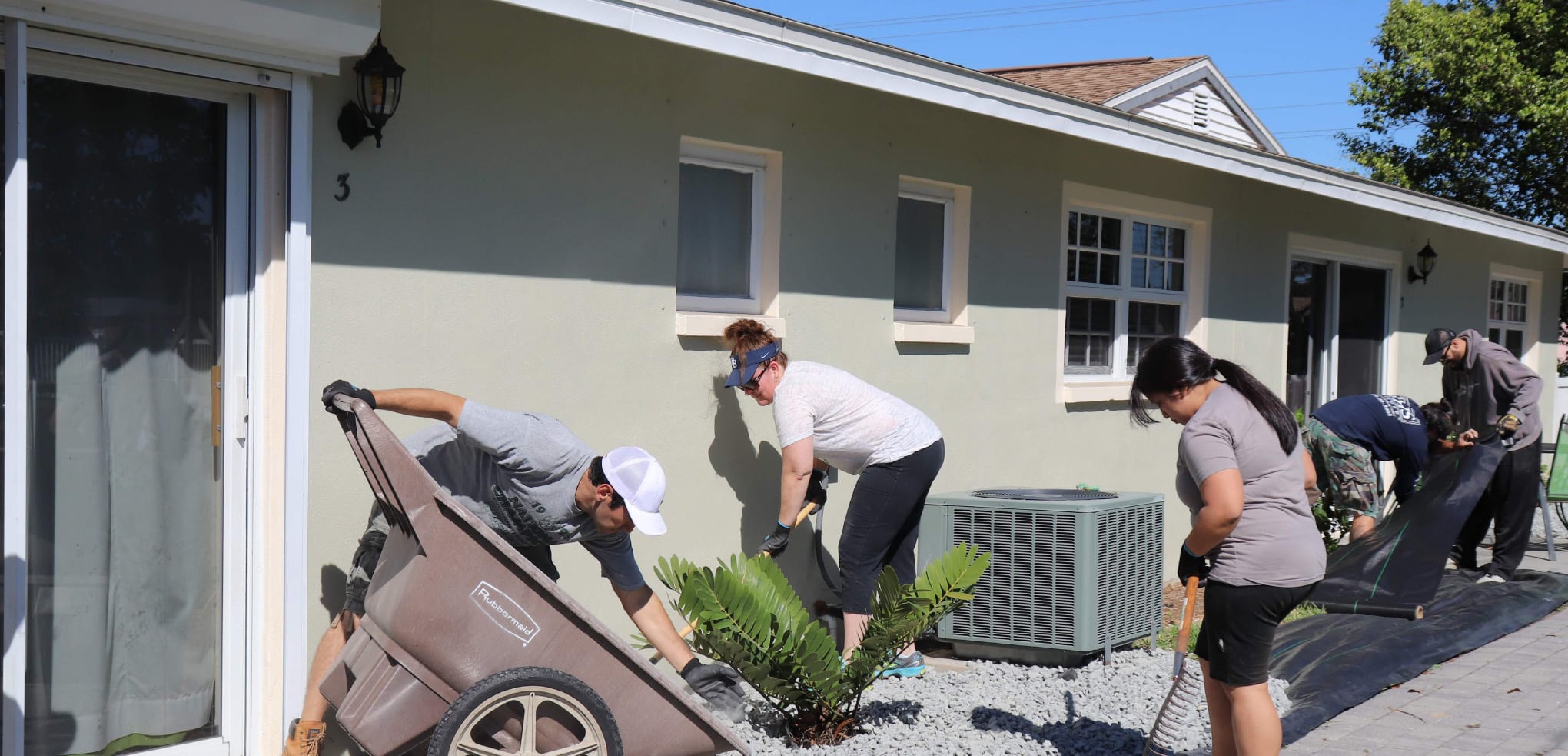 GET INVOLVED
There are multiple ways to participate and get involved in The New Beginnings and our mission to help single mothers. We host annual events and fundraisers including the following:
OUR EVENTS
Annual Benefit Gala
Once a year, TNB holds a fundraiser to support their program. We receive no government funds, so this is a very important event for us. Our ladies at TNB join us for this very enjoyable evening of dinner and entertainment.
We offer various levels of sponsorship which enables our local businesses to support our women and at the same time get their company logo displayed at our event and on our social media sites. For details call: 239-541-4312.
HOW YOU CAN GIVE A HAND UP
Volunteer
We are always looking for volunteers to come help in different areas of need within our program. Whether it be coming to help tutor the mothers in math, science or english, to babysitting a child for mom to have some "Me Time". We are also in need of babysitters for children so moms can attend school, work, parenting sessions, bible study and group counseling, when these take place outside of daycare hours. You could also come and help out with one of our many events or activities, such as Sunday Fundays or come and get dirty during one of our Saturday landscaping days.
Mentor
We need mentors who are willing to be a consistent friend, coach, and cheerleader for our women. We try to provide one mentor for each of our mothers. It is a way that God can use you in someone else's life that is very rewarding.
Being a mentor is being a positive role model for a mom who needs and wants one, possibly because:
• There is a desire and need for teachable moments in regard to life, parenting, womanhood, understanding and growing in their walk with the Lord, etc.
• Due to their past backgrounds and busyness of their "singleness" circumstances, they need to know they are not alone in this journey to better themselves.
• They are unable, or don't know how to dedicate and invest time in themselves.
• There is a desire to confide in and interact with an adult, as in many instances there is a lack of their immediate family support.
If you are interested in helping in one of these ways or have something else in mind you think would be beneficial to our mission, please click the button below.
Wish List
We are in need of the following items.
Prayers
Bus Passes
Diapers Size 4, 5 & 6
Laundry Detergent
Dishwashing Soap
Shampoo
Gift Cards
Enrichment Activities
Cleaning Products
Feminine Products
Math, Reading & Study Tutors
Volunteer Coordinator
Gala Event Committee Members
Children's Medicine
Hand & Body Soap

THANK YOU FOR YOUR INTEREST IN HELPING OUT AT
THE NEW BEGINNINGS. PLEASE FILL OUT THE FORM AND
WE WILL BE IN TOUCH.

Take the next step by selecting an area in
which you would like to assist.

Tutoring math, English, etc.

Babysitting kids for mom to have some "Me Time". (2-4hrs)

Babysitting a sick child so mom can attend school, as daycare sends them home if sick (1-2)hr

Babysitting for kids when moms attend parenting class, bible study or group counseling (1hr)

Meal Mentors come one day a week/month to eat dinner with our families

Mentors one on one

Event Volunteer when going on out with our moms

Sunday Fundays playing games, set up, facilitating activities, etc.

Landscaping Day Saturday breakfast included with the moms and kids

Any other way you think you can gift TNB that you don't see here
If you are interested in becoming a mentor or volunteering, please click the button below.
Requirements
Develop long-term relationships with the single moms that are part of our program and be willing to nurture and exemplify a life mirroring the love of Christ to those who may not have ever experienced it. Background check required. You must attend Mentor Orientation, complete a touring visit and the Application for Mentorship. There will be an interview with the Operations & Executive Director and a meeting with the moms and thier families. Be willing to serve as role model and assist mom/child achieve his/her goals. Visits by phone and in person are a must.